The standard components of loco moco, the Hawaiian dinner staple, are rice, burger patties, fried eggs, and gravy, mounted like an erupting shield volcano. It's working class food, designed to fill the various stomachs of Hawaii's workforce, and a good French fries cook can whip one up in a matter of minutes. But at Kehaulani's Cafe in Vallejo, the loco moco starts with braised ribs for 12 hours.
Kehaulani coffee
Address:
38 Admiral Callaghan Way
Vallejo, California
Telephone: (707) 654-8220
Website:
www.kehaulaniscafe.com
Kehaulani coffee
Address:
38 Admiral Callaghan Way
Vallejo, California
Telephone: (707) 654-8220
Website:
www.kehaulaniscafe.com
Under the low and persistent heat, all tendons succumb. The cup that arrives on the plate – flanked by rice and two marigold eggs – is conquered, bowing down to the touch of a fork. It is veiled in a sauce more similar to a mushroom demi-glace than to the creamy pudding sauce that usually accompanies the loco moco. Although perniciously rich, the sauce contains no butter, instead of a roux made from melted beef jus. This is a classic French technique, and finding it in a roadside Hawaiian-Filipino cafe that shares a parking lot with a Travelodge can lead to a pleasant sort of disorientation, like that which accompanies a full glass of red wine.
Nothing on Kehaulani's menu hints at the time and technique behind the dishes, including the prices. The highest is the short-ribbed moco loco, at $ 16.50. (For comparison, the short rib beef bourguignon at Bistro Jeanty half an hour from Napa costs $ 32, and it doesn't come with rice.) It's intentional, says chef and owner Arnold Pulido. "I don't explain to people what I'm doing here," he says. "They'll just say, 'Oh, that's not genuine.' I mean, they're right, but that's how I want to do it.
Pulido grew up in San Francisco, but his roots extend to Hawaii and the Philippines. Her parents were both born in the Philippines and spent time in Hawaii before moving to California; his father at the behest of the US military (he enlisted under US colonial rule) and his mother to see his father, who worked in the sugar cane plantations to enroll his children in college. Other Hawaiian connections came to him later in life. He met his wife, Anna, playing tennis at City College in San Francisco and later learned that she was born in Hawaii to Filipino parents. During their wedding, one of her cousins ​​realized that the father of the bride had been her shipmate during the Vietnam War.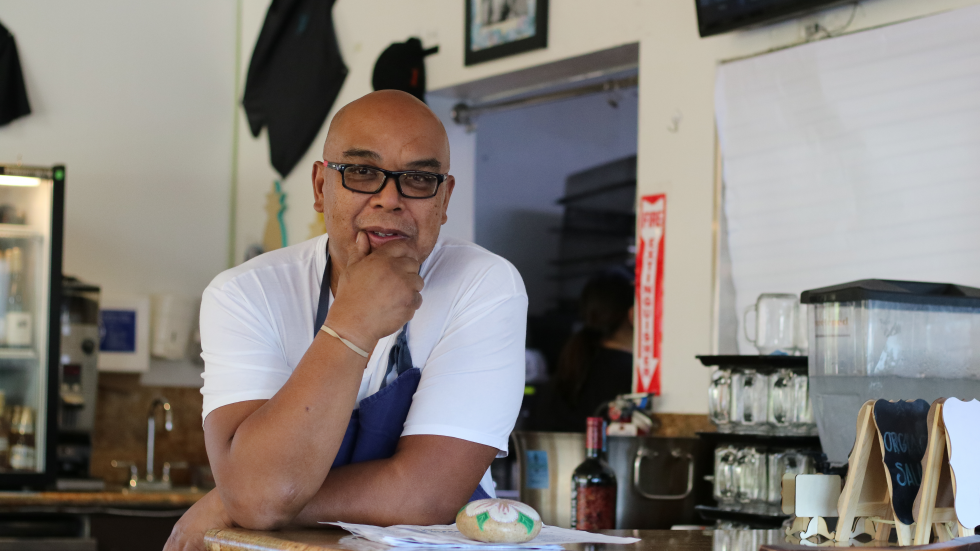 After taking courses in the Hotel and Restaurant Management program at CCSF, Pulido worked in a series of high-end, mostly European kitchens in the Bay Area, ending up as Chef at Va de Vi at Walnut Creek. The executive chef there, Kelly Degala, was also Hawaiian Filipino, and he spoke the Ilocano dialect like Pulido's parents. His job interview lasted more than two hours.
"I don't explain to people what I'm doing here. They'll just say, 'Oh, that's not genuine.' I mean, they're right, but that's how I want to do it.

Arnold Pulido, owner, Kehaulani's Cafe
Towards the end of the conversation, Degala said, "Braddah, it looks like you're pretty skilled, but you should be cooking Filipino food. You should cook your food now, "recalls Pulido. "And it stuck with me." The opportunity arose a few years later when a "For Rent" sign appeared outside the Travelodge cafe. He sent a request in secret and his wife only learned that they would take over the business when he took her to sign the papers. Fortunately, she was happy.
They named the restaurant after their daughter's middle name Ariana, which means "dew from the sky" in Hawaiian. But Pulido considered giving the restaurant no label. "We could be an empty restaurant," he says. "We just cook whatever we want that day."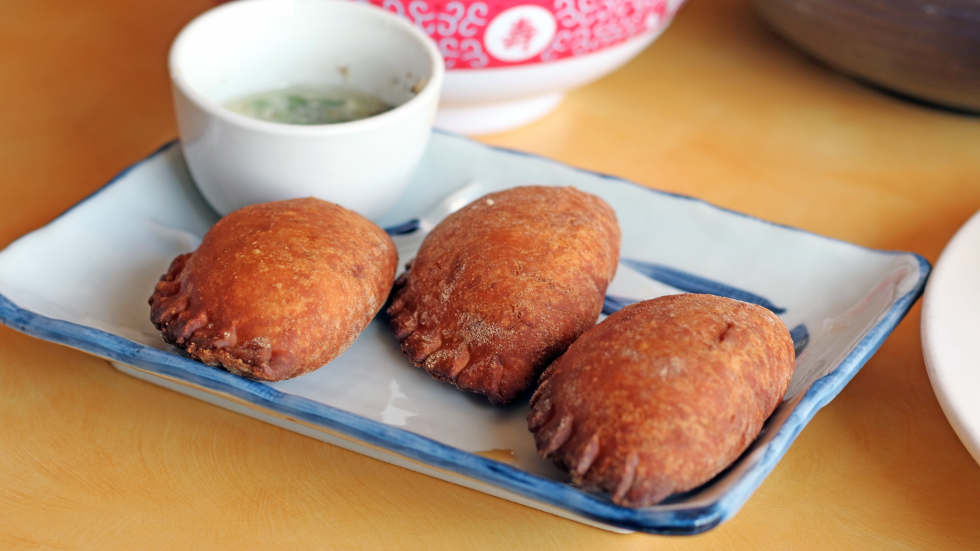 Kehaulani's has not strayed from this concept. The offers change depending on what Pulido finds in the market, the techniques that interest him and especially what he wants to eat. His favorite dish on the menu is the lechon bowl, designed as a setting for one of his favorite Filipino dishes, lechon kawali (crispy pork belly). The pork, braised for 10 hours then fried, arrives ringed in a pallet of pickles which varies according to the seasons. This month it's daikon, onions, cucumbers and kelp. Topped with a hard-boiled egg (often from NarGil Farms in Turlock, owned by Anna's cousins), the bowl feels balanced – almost light. Still, "I don't eat it every day, because it would be bad," he says.
Balance is the key to this stage of Pulido's career. His restaurant is only open five days a week, from 9 a.m. to 3 p.m. The limited hours are in part due to familiar staff issues: None of the original 12 employees returned after being laid off at the start of the pandemic, so Pulido's only kitchen helpers are his daughter, son Austin and one of Ariana's old friends in high school. But after years in the kitchens of high octane restaurants, Pulido enjoys his free time.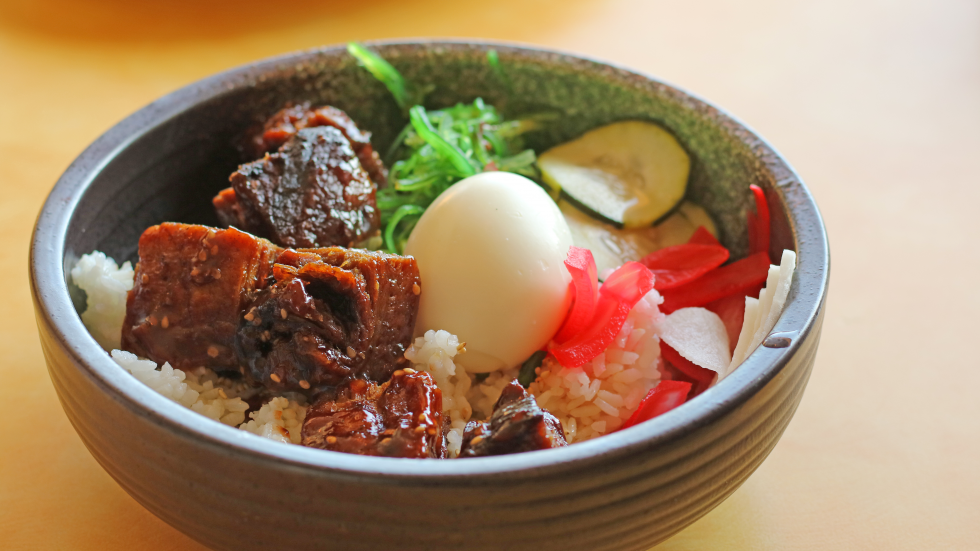 Every Sunday after closing, he invites his friends and family to the restaurant for dinner, a tradition he took from his late mother. "I remember that she prepared the Sunday meals, the big Sunday meals. … Now I'm doing exactly what she did, "he said. Guests come and go, lingering around this time of year to watch the 49ers on TV behind the cash register. "I'll do something, just what we have left." There is always something to eat in the restaurant.
Lately, Pulido has been exploring the cuisine of his ancestral region, Ilocos, for these meals. The region was the focus of the dinner he hosted for the October premiere of the film "Generations," a documentary on the history of Filipinos in Vallejo. "What I cooked was real, authentic Ilocano food that I hadn't tasted in a long, long time," he says. The spread included dishes with names he can barely pronounce, such as dinengdeng, a vegetable stew with traditionally picked ingredients like jute and bitter melon leaves, and dinakdakan, a ground pork mince that looks like to a chicken salad with brains in the role of mayonnaise. (Pulido made his with mayonnaise.)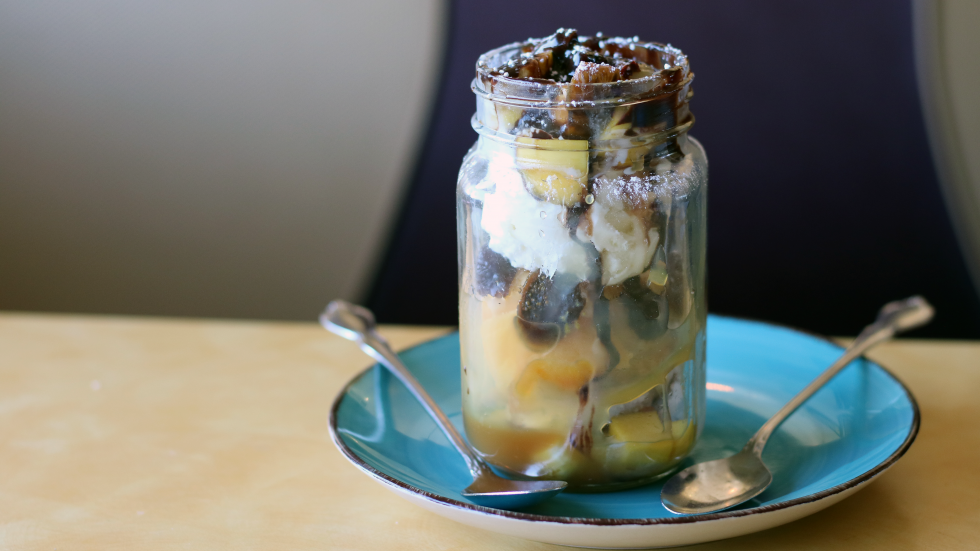 "I felt my mother's presence when I was cooking all this," he says. The day before the event, alone in the restaurant, he felt a breeze as if someone was moving around the room. There was a hint of his mother's cooking in the air, an aroma he often picks up even when he is away from the kitchen. "I found myself almost crying. I made a connection, you know? he says. "It's the power of food."
–
Stay up to date on business in the Capital Region: Subscribe to the Comstock newsletter today.